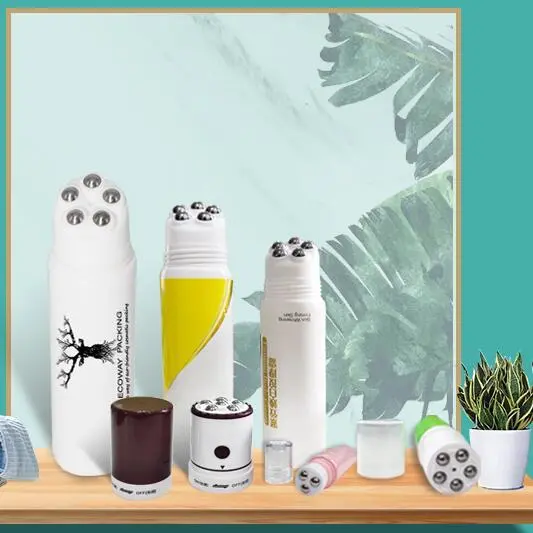 Currently, more and more people are keen on various health care products. In this case, as a professional cosmetic packaging supplier, ECOWAY develops many new items. We can supply a variety of roller ball head massage cream tubes, and have different diameters for different roller ball applicators. The tube diameters are generally Ø16mm, ø19mm, ø25mm, ø30mm, ø40mm, ø50mm.
1. Ø16mm Eye Cream Tube
This is double roller balls eye cream tube, with customized offset printing. The tube is aluminum plastic, which has more clear printing.  
2. Ø19mm Eye Cream Tube
These are single roller ball eye cream tube and three roller balls eye cream tube. Generally, the roller ball material could be three kinds of materials: magnet, metal type or plastic. Different materials have different prices and different application ranges.
3. Large Diameters Cosmetic Tubes
Generally, small roller ball empty soft tubes are commonly used to pack lip oil, eye cream, medicinal care gel, etc. For large packaging tubes, we will use 5 roller balls or 6 roller balls applicators.
Our main products are cosmetics tubes, eye cream tubes, lip gloss tubes, airless pump tubes, PET bottles and so on. PE tubes, ABL tubes and PBL tubes can be customized as you need. If you have any demands, please feel free to contact with us, we will give you a best offer. Please just click here to leave us a message: //www.ecoway.cn or contact us directly by email: jack@ecoway.cn or call us +8613773501495