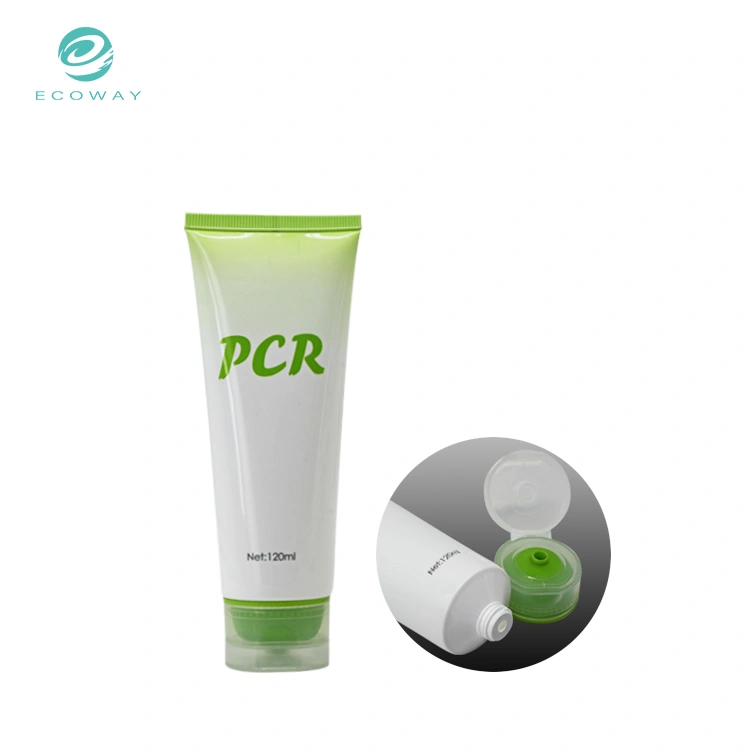 ECOWAY is a professional manufacturer of cosmetic packaging. Our product range includes PE tubes, ABL tubes, PBL tubes, PET bottles, etc. As a member of the packaging materials for cosmetics and daily products, we are actively involved in the breakthrough of new materials for products.
The slogan "The way of eco-friendly cosmetic packing" was remembered in the hearts of ECOWAY team, and we always engrave the environmental protection concept. Recently we launch the PCR recyclable eco-friendly plastic packaging tube.
It is made of 40%PCR+60%LDPE. It can achieve the stabilizing effect of filling special liquids by adding special ingredients. The tube of this material adopts the conventional process, offset printing logo. Its diameter is 40mm and capacity is 120mm. Its cap is mixed color positioning screw cap, durable and easy to use. The empty plastic squeeze tube can be used as the hand sanitizer packaging, facial cleanser packaging, hand cream packaging, etc.
If you are interested in it or need other items, please feel free to contact with us, we will give you a best offer.
Please just click here to leave us a message: www.ecowaypack.com or contact us directly by email: jack@ecoway.cn or call us +8613773501495